Taylors Skip Hire Edenbridge
If you're ever looking to hire a skip in Edenbridge, then the Taylors Skip Hire team are the experts you want to help you out. With our incredible selection of skips for hire, and our coverage that extends in every inch of Edenbridge and beyond, there are plenty of great reasons to opt for us when you're renting skips. Just look through our website to see some of what we have to offer you!
We're a local team, so we know all of Edenbridge well and are in the perfect position to deliver a great skip hire service to the people and businesses of the town. Just make an order through our website or get in touch with us to discuss your requirements, and our skip hire experts will be happy to help.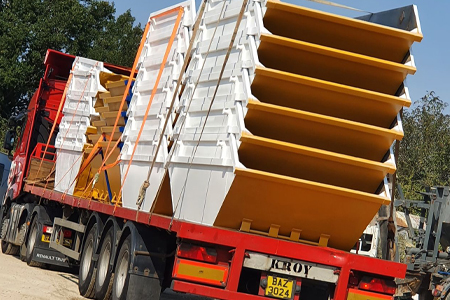 More than Edenbridge skip hire
Although skip hire is very important to us, we've got a range of other related services available in Edenbridge, too. You might want to choose us when you need rubbish removals, for instance - we're a committed and professional team that leaves places tidy when we're finished. Rubbish and waste removals in Edenbridge are simple when you're with us!
Keep us in mind for site clearances, too. You can't go wrong when it comes to any job that involves clearing out offices, buildings, factories, residences and more in Edenbridge.
Whatever you choose us for, you can be confident that you're with a company that takes its environmental duties seriously, but without this coming at a cost to you. You'll find our skip hire, site clearance or rubbish removal services are very competitively-priced, despite the exceptional service we offer.
If you'd like to speak with the Taylors Skip Hire team, then just take a look at our contact page to see how to get in touch.