Shane Richie Chooses Taylors Skip Hire!
Posted By: Taylors Skip Hire Ltd | Posted Date: Tuesday, January 26, 2021
Shane Richie rents skip from Redhill firm Taylor's Skip Hire Ltd
Summary: Redhill company Taylor's Skip Hire Ltd provides skip to TV star Shane Richie.
Body: Taylor's Skip Hire Ltd, a Redhill skip rental and waste removal company, was delighted to provide a skip to TV star Shane Richie.
Shane Richie is a much-admired actor, well-known for his portrayal of Alfie Moon and as a presenter of several TV shows. But on 31st December 2020, the small-screen superstar was on the phone to Taylor's Skip Hire Ltd to order a skip from them.
The skip hire specialists delivered the skip to a satisfied Shane Richie later that day.
Taylor's Skip Hire Ltd director Paul Taylor said:
"It's not every day that you get a call from a celebrity!
"When we picked up the phone and heard Shane Richie's famous voice, we could barely believe our ears, but when we dropped off the skip, we knew our eyes weren't deceiving us.
"We don't know what the EastEnders legend was doing with our skip – we value all of our customers' confidentiality – but we couldn't resist the opportunity for a photo op!
"Shane was a lovely customer and we were thrilled to be able to help him out."
Notes for editors:
Taylor's Skip Hire Ltd is based at 41 Colman Way, Redhill, Surrey. Its phone number is 01342 618918, and it provides skip hire, site clearances, rubbish removals and related services.
FOR IMMEDIATE RELEASE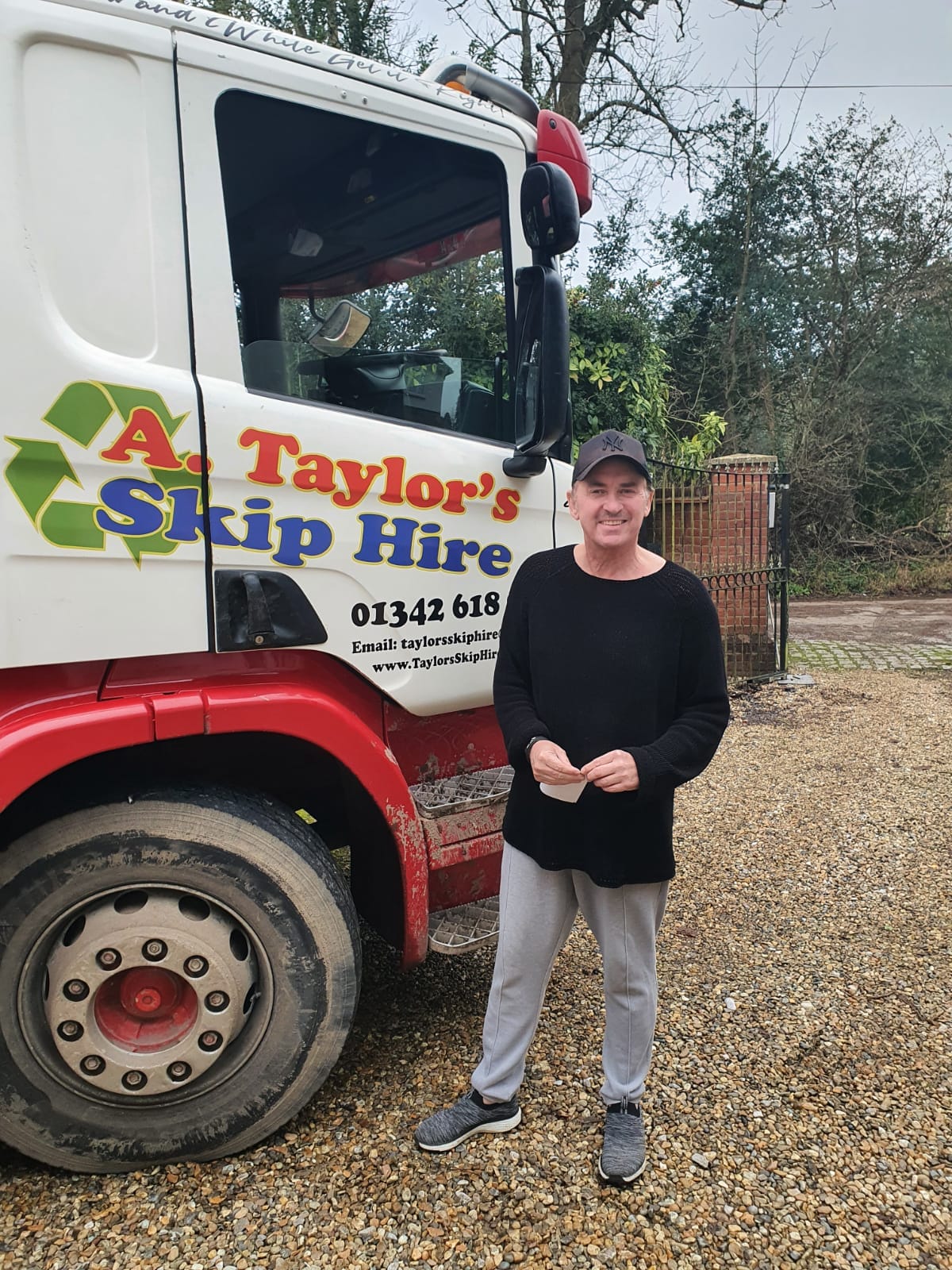 We thought it best to get Shane Richie's agent's approval before sending this to the local press, but we couldn't get in touch! So it's now EXCLUSIVE to our blog.